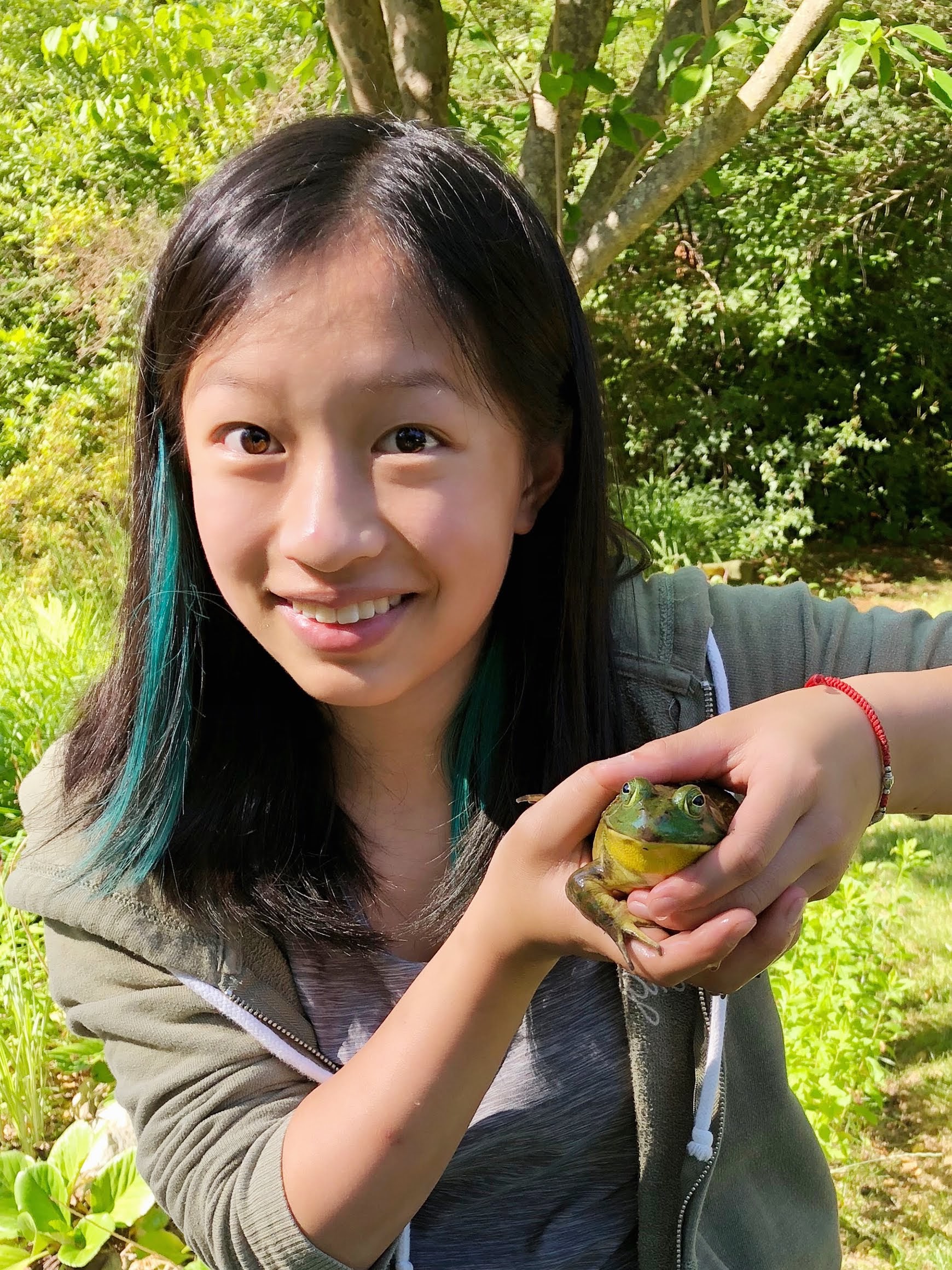 I'm a junior at Weston High School, Massachusetts, with a passion for art, herpetology, marine biology, and wildlife conservation.
I hope to apply my artwork to research and education regarding wildlife, most notably reptiles and amphibians. My graphics can be seen on GoHerping's merchandise, Knowbias, and on the Advocates for Snake Preservation's merchandise.
Internships
Processing Frog Reintroduction Data | August 2019 - Present
I am currently working with Joe Martinez from the Harvard Museum of Comparative Zoology to help monitor frog reintroduction at Mt. Auburn Cemetery through data processing.
Graphic Design for Snake Conservation | July 2019 - Present
I am also working with the Advocates for Snake Preservation (ASP) as a volunteer designer to create a series of illustrations to reflect the themes of their "Living with Snakes" and "Stop Snake Slaughter at Rattlesnake Roundups" campaigns.
Projects
Tale of Scales | September 2019 - Present
Currently illustrating a deck of reptile and amphibian themed playing cards in light of global amphibian decline and to shed light on the diversity of herpetofauna. This project was 50% funded in its first 24 hours on Kickstarter.
Art YouTube Channel | December 2014 - Present
I run a YouTube channel with an audience of 15 thousand subscribers under the name 'Haasio Draws', where I draw and animate, sometimes as an environmental or herpetological activist. I also create drawing tutorials on this channel.
Notable Achievements